Welcome To Chilton County News in Clanton, Alabama, located in the center of the State of Alabama in the Heart Of Dixie.
This web site contains local Peach Country information, news and happenings about the people of
Clanton, Jemison, Thorsby, Maplesville, Isabella, Verbena and Cooper in Chilton County, Alabama.
"Chilton County's Best-Read Weekly Community Newspaper"
RECENT NEWS FROM AROUND CHILTON COUNTY!
FOOTBALL SCORES!
Maplesville 40 - - Fultondale 0
(Game ended early in the fourth quarter due to weather.)
Keith 20 - - Billingsley 18
(This game did not begin until 9:20 due to weather.)
Stanhope Elmore 24 - - CCHS 8
(There was a 2½ hour weather delay in this game.)
McKenzie 16 - - Verbena 0
Jemison Defeats Thorsby Thursday Night
Joshua Gilliland scores Jemison's first touchdown Thursday night, August 22 against the Thorsby Rebels. The Panthers went on to win the contest 49 to 20.
The game was tied 14 to 14 midway through the second quarter and the Rebels fought to stay in the contest. The Panthers scored two times before the half, led 29 to 14 at the half, and never looked back as they claimed their first-game victory.
Smith Wins Without Runoff
Autauga County resident Van Smith won the House District 42 Republican Primary yesterday (Tuesday, August 20) without a runoff. Chilton County Probate Judge Jason Calhoun congratulated Smith and said, "The county will now prepare for a General Election on November 5."
Unofficial results were: Autauga County: Smith 579, Allen Caton 104, Jimmie Hardee 84 and Shannon Welch 21. In Chilton County: Smith 1,658, Hardee 602, Caton 518 and Welch 369.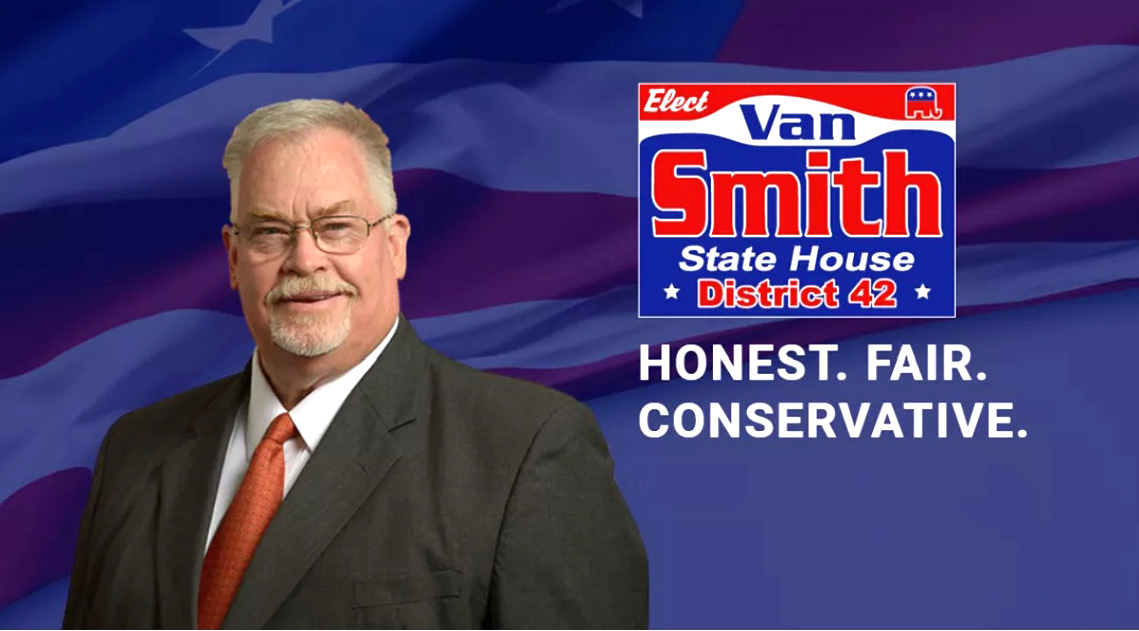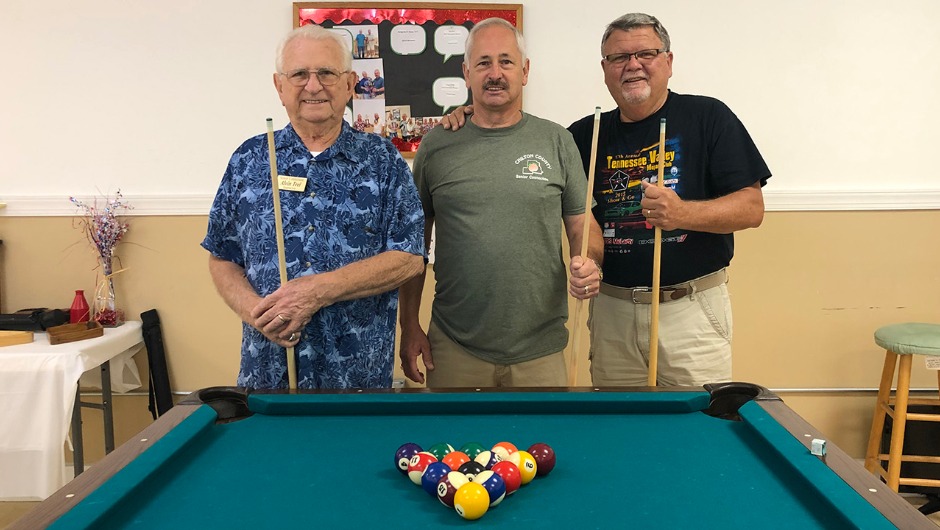 Will Compete In State Games
Four members of Senior Connection competed in the Masters Games Of Alabama, District Five, on Tuesday, August 20, in Trussville. Alvin Teel, Harold Lewis, James Darnell and Allen Marcus each competed in their respective age groups in the billiards category. All four men qualified to compete in the upcoming State Games in October.
Pictured, left to right, are: Teel, Lewis and Darnell at Senior Connection on Wednesday, August 21. Senior Connection has two billiard tables for use daily by members. Potential members are welcome to visit and join in the games.
New Band Tower Being Built At CCHS
The Pride of Chilton County High School Marching Band is planning to build a band tower at the practice field. The tower will provide two levels of observation for the Band Director, Drum Major and Auxiliary Coaches. In addition, it will have lockable storage for equipment and speakers to assist in practice preparation.


Bricks are $100.00 each, with $82.50 from each purchase going directly to the band account for the construction of the tower and related equipment. Contact the Band Director at CCHS for more information. Shown at left, Randy Smitherman, left, and Chris Speaks work on the tower.

Verbena Man Dies In Accident
A single-vehicle accident at 3:30 p.m. Friday, August 23, has claimed the life of a Verbena man. Larry Tyus Jr., 44, was killed when the 2007 Yamaha ATV he was operating left the road and overturned.
He was pronounced dead a short time later at Prattville Baptist Medical Center. The crash occurred on Autauga County 32 near Watson Road, approximately three miles north of the White City Community. Nothing further is available as ALEA State Troopers continue to investigate.
Kick-Off Party Is August 27
The Chilton County Auburn Club will hold its annual Kick-Off Party on Tuesday, August 27 at 6:00 p.m. at Clanton First United Methodist Church. The event will be casual. The event is free, but everyone is encouraged to make a monetary donation to the Chilton County Humane Society.
The guest speaker will be Andy Burcham, the newly-named "Voice Of The Auburn Tigers." Nominations for club officers and board members will be presented at the meeting. The club will provide chicken fingers, desserts and drinks. Everyone is asked to bring their favorite tailgate dish.
Auditions Are September 7
The Central Alabama Performing Arts Guild will hold open auditions for an original Halloween Puppet Play. Auditions will be held on Saturday, September 7 from 2:00 until 4:00 p.m. at the Chilton/Clanton Public Library.
Performers and puppeteers of all ages are welcome to audition, no experience is necessary. The library is located at 100 First Avenue in Clanton. Call Mary Schierman at 205-907-0008 for more information.
Lego Party September 29
The Chilton/Clanton Public Library continues its Lego party each Thursday through the month of August on Thursdays at 2:00 p.m. Children must be accompanied by an adult.
The library will resume Story Time for children who are three to five years old on Tuesday, September 10 at 10:00 a.m.
Sponsors Needed For Taste Of Chilton County
The 2019 Taste Of Chilton County will be held Monday, October 14, from 5:30 until 7:30 p.m. at the Senior Connection facility located at 304 Park Plaza in Clanton. The Rotary Club and Senior Connection sponsor the event. Additional sponsors are needed for the event.
To purchase tickets and for more information, call Gordon Swenson at 205-907-4219 or Senior Connection at 205-755-8227. Proceeds will benefit various organizations in the county.
Family History Library Opens At Local Church

The Church of Jesus Christ of Latter-day Saints has opened a Family History Library at the church, located at 813 Temple Road, in Clanton. It is located just west of the Clanton Elementary School on the corner of Cloverleaf Drive and Temple Road.
It is open to the public every Sunday from 1:00 to 3:00 p.m. There is no charge and you don't have to be a member to use the library.
You may open a family search account and start your own genealogy and family history search. You will be able to build your family tree, put in your own stories, facts and pictures. There is no charge for any of this information. As of June 1 here are a few of the statistics for Family Search: 7.06 billion searchable names, 1.38 billion digital images published online, 472.3k visits per day, 8.05 million pages viewed per day, and 12.4 million registered family search users.
You may also call and arrange to meet at a different time with one of our library volunteers. The number is 205-755-9416.your own content. This section design focuses primarily on text-content, which can be used to communicate information to your website viewers. You don't need any professional writing experience to create great text-content, all you need is an idea and a keyboard.
August 7-13, 2019

August 7, 2019

1700 Block Yellowleaf Road-General Illness
I65 212 Mile Marker South Bound-Motor Vehicle Accident
300 Block City Street-General Illness
100 Block 1st Avenue-Smoke Investigation
200 Block Thompson Avenue-General Illness
4th Avenue South and Martin Luther King Jr. Drive-Altered Mental Status
1100 Block 3rd Avenue South-Difficulty Breathing
2300 Block 7th Street South-Fall
2100 Block 4th Avenue North-Altered Mental Status
August 8, 2019
1700 Block 8th Street North-Chest Pain
3300 Block Lay Dam Road-Vehicle Fire
600 Block 7th Street North-Syncope
1000 Block Samaria Road-Traumatic Injury
800 Block Caver Drive-Fire Alarm
16th Avenue North and 7th Street North-Motor Vehicle Accident
August 9, 2019
70 Block County Road 400-Smoke Investigation
100 Block Taylor Street-Altered Mental Status
900 Block 7th Street South-Diabetic Emergency
1600 Block 7th Street South-Assist Police
3000 Block 7th Street North-Medical Alarm
August 10, 2019
I65 208 Mile Marker South Bound-Motor Vehicle Accident
100 Block Arthur Drive-Fall
300 Block City Street-Chest Pain
2200 Block 7th Street South-Assist Police
1100 Block Littlejohn Road-Syncope
600 Block Trilliam Lane-Blood Pressure Check
August 11, 2019
2700 Block 4th Avenue North-General Illness
600 Block Studdard Drive-General Illness
400 Block English Street-Pedestrian Struck by Vehicle
3000 Block 7th Street North-Altered Mental Status
I65 209 Mile Marker-Motor Vehicle Accident
600 Block Clanton Market Place-Altered Mental Status
500 Block 7th Street South-Unresponsive
August 12, 2019
1700 Block Kincheon Road-Difficulty Breathing
900 Block 1st Avenue-Altered Mental Status
Lay Dam Road and Airport Road-Motor Vehicle Accident
August 13, 2019
7th Street South and I65-Freight Vehicle Fire
3000 Block Yellowleaf Road-Fire Alarm
Enterprise Road-Motor Vehicle Accident
2nd Avenue North and 15th Street North-Syncope
1400 Block Douglas Lane-Fire Alarm
900 Block 2nd Avenue South-Altered Mental Status
400 Block Studdard Drive-Fall
4000 Block 7th Street North-Vehicle Fire
7th Street South and I65-Washdown
2100 Block Lakeview Heights-Diabetic Emergency
100 Block 15th Street North-Blood Pressure Check